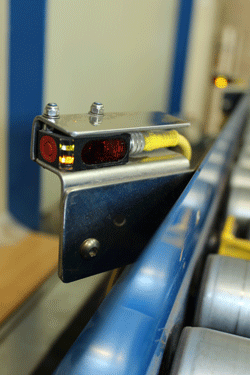 By providing a single source of accountability through design, integration and implementation your project will stay on track with a successful completion.
Project Management

With a dedicated Project Manager overseeing all aspects of your project, you can be assured of attention to detail throughout. Prompt processing of your order, delivery, coordination with installers and others on your project is a "Value Added Solution". Frye Engineering partners with industry-leading equipment suppliers, software firms, a nationwide network of professional installation contractors and experienced site management professionals that will ensure a successful job — on time and on budget.
Vendor Selection

Companies rarely have available in-house expertise in warehouse facility layout and design, and the common response is to approach equipment/systems suppliers. Suppliers will naturally suggest solutions that can be met by their range of equipment. Their scope of supply and expertise will define their solution and so the investment required. The costs they incur in designing the solution will be recovered in the equipment cost.

As your logistics engineer and partner, Frye Engineering promises to provide an independent and unbiased approach to determine the right equipment for the desired outcome. We help you choose the best components from the most appropriate suppliers to ensure your facility functions at its best.